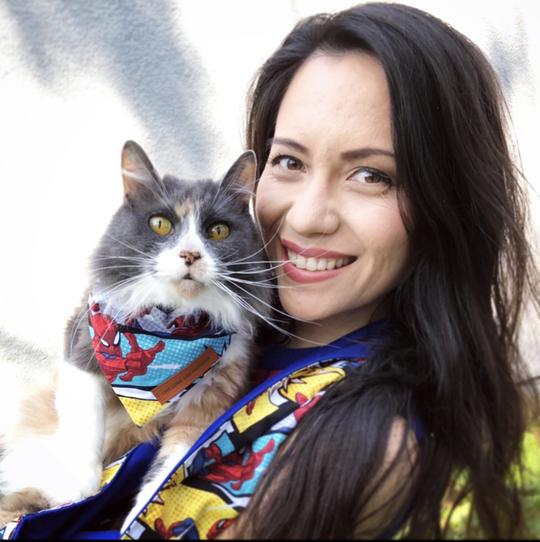 A Pawsitive Future
Today I'm excited to share the soft launch of this new business endeavor, Live Long and Pawspur! It was inspired by my love of Pop Culture and the compassion our pets always express.
The main featured products are handmade limited edition scarves that slip onto your pet's collar. They're easy to use and are adorably fierce! I have many more nerdy fabric selections coming and different pieces in the works, like infinity scarves for humans with pockets! They can be paired with your pet's scarves to have fun matching sets!
Also, a percentage of all the sales will go towards animal shelters and rescues, to help our fur friends find the comfort they deserve before finding their forever homes.
May be boldly go into a bright and positive future! Thank you for being here! All my love, to infinity and beyond,
Sam